Robert Biggs' work has everything I love — mystery and enigma slightly tinged with the paranormal, all delivered by well-rendered prose. These are books you will totally enjoy. You'll definitely want more from this new author! You can find R. V. Biggs on Amazon here.
—D. L. Keur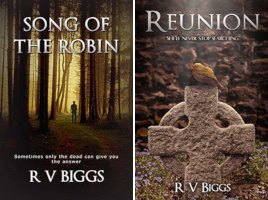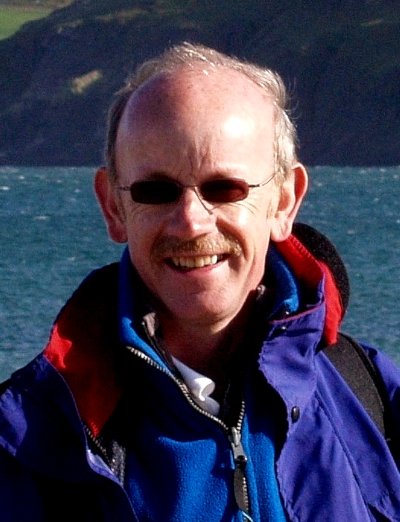 R V Biggs lives in a small ex-mining village near Wolverhampton, England, with his wife Julie, and Mags the black lab. He has four grown up children and six grandchildren.
Walking with the dog is a favourite pastime and much of the story line for his first novel was developed during these lengthy outings.
Robert worked for 35 years in telecommunications but changed career paths to a managerial supporting role within a local Mental Health National Health Service trust. It was during the period between these roles that the concept for Song of the Robin was born.
Robert is a firm believer that destiny and co-incidence exist hand in hand and this conviction extends to his writing. He has a passion for holistic well-being and after first-hand experience of the potential healing powers of Reiki, a form of energy therapy, took a Reiki level 1 training course to heighten his spiritual awareness. Robert's experiences in these areas helped conceive the ideas that led to Song of the Robin and its sequel Reunion, novels with central themes of fate, love and the strength of family. His writing is not fantasy but is set in modern times involving real people living real lives.
Song of the Robin (Sarah Macintyre Book 1) May 2, 2017
$2.99
(Available in eBook & print)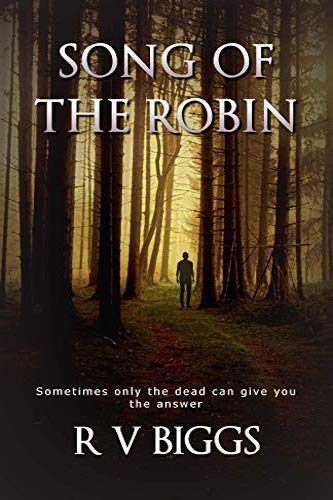 The whispered voices and unsettling dreams were puzzling enough, but when the visions began, disquiet crept into Sarah Richards' heart.
Living a joyless and unfulfilled existence, Sarah's life, however, is ordered and routine. But one autumn morning she sees a figure waving to her, the figure of a man more ghostly than real.
Several times he appears, but is the spectre harmless, or are his intentions malevolent?
Disturbed and intrigued, Sarah endeavours to understand the mystery, to identify her unknown stalker.
But with each visitation, she becomes ever more bewildered, and as her ordered life begins to unravel, she questions the reality of all that she knows, and with mounting horror, even her own sanity.
---
What readers have said about Song of the Robin.
Kim Nash:- Publicity & Social Media Manager at Bookouture.- It really is a fabulous book and a lovely story and it should be read by lots of people.
OnlineBookClub.org: There are a lot of twists and turns in the story line that you do not see coming, at least not completely. There is some hinting at plot points that you later find out are true, but you are still intrigued. After you find out what is going on, you fall in love with her as a character and are cheering for her through the rest of the book. You feel like you are going through all the same emotions that Sarah is going through and are fighting the same battles.
I recommend this book to anyone that enjoys psychological books with a touch of mystery.
Amazon Verified Purchase: I thoroughly enjoyed this book, the characters had a depth to them that isn't easy to achieve, and I felt I really knew them in real life. The plot keeps the reader in mild suspense throughout, and nothing is given away by the author until you've actually read the twist. At times heart wrenching and at other times laugh out loud funny. Definitely something for everyone. All in all an excellent read and I look forward to further work by R V Biggs. It will be well worth the wait.
Amazon Verified Purchase: The plot of this engaging novel kept me interested from the start. The main protagonist — Sarah — comes across as a well-rounded character, and the reader from the start is intrigued by her plight. The author has a lovely turn of descriptive phrase and makes the confusion felt by Sarah very real. The descriptions of her background, family, husband and life — all set in the Midlands — adds a good depth of reality to the story. I wasn't sure what this novel was about before I read it — but having taken the time to do so, I was glad I did. An engaging read, interesting plot line and left with a question mark — which still makes me wonder where reality begins and ends.
Amazon Verified Purchase:- Holds the attention from start to finish. For the first half of the book keeps you wondering what is going on — ghost story, science fiction or what? Gradually the story unfolds and could not wait to get hold of my Kindle for the next instalment (only read briefly every day but finished this far quicker than my usual book). Hoping for a happy ending which it did appear to be however left the reader feeling unsettled because of some unanswered questions at the end. Fantastic descriptions of both Cannock Chase and Scotland — made me want to visit them! An excellent first book — hope it will be published as paperback and there will be more to come!
Reunion (Sarah Macintyre Book 2) Aug 1, 2018
$2.99
(Available in eBook & print)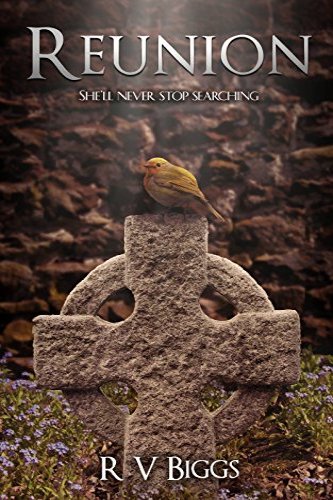 One random, violent act is enough to change Sarah Macintyre's life forever.
Left unsettled, and yearning for a new beginning, Sarah is unsure of what to do with her life. But one day she discovers an anonymous letter hidden amidst a pile of unopened mail.
The note, however, contains nothing more than a confusing riddle.
Intrigued and excited, Sarah's hunger for a new life compels her to search for the author to understand the puzzle and solve the mystery.
Embarking on a journey that will shape the rest of her life and that of her family, Sarah uncovers a past of which she had no knowledge, a present she must find a path through, and a future filled with intense grief and utmost joy.