No graphic sex, no cursing, just romance and danger, delivered to you from an award-winning author you'll adore, and whose curriculum vitae reads like a Who's Who …which she is! Patty is a VIP 2013 member of the WorldWide Who's Who Women's Entrepreneurs and a member of the GFWC-Texas Federation of Women's Clubs-Marshall Women's Club. She is also a member of the Texas Association of Authors, a member of East Texas Writers Association and NETWO. Her romance has repeatedly won awards and placed highly in Texas Association of Authors contests, plus, she's got a delightful children's book out, too. — D. L. Keur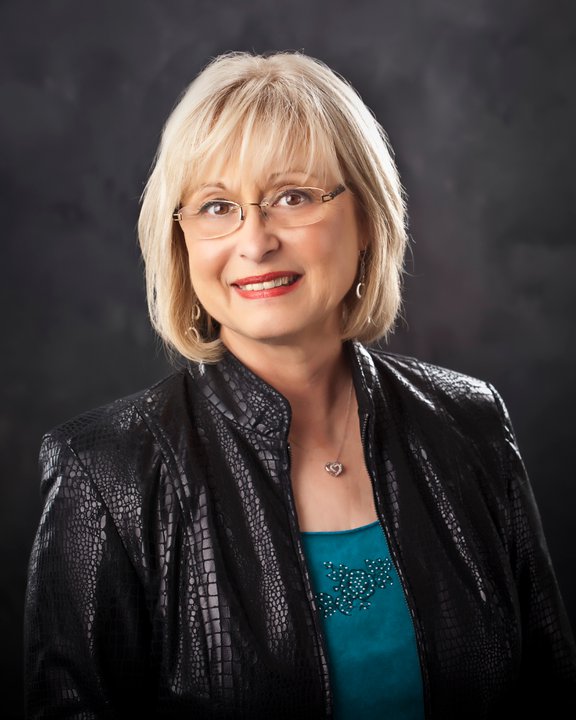 Master of the unexpected twist, breathtaking depth, and contagious storylines, romance novelist, Patty Wiseman is the daughter of a WWII Navy vet who survived Pearl Harbor. She was raised in Washington State, attended The Wesleyan College in Bartlesville, Oklahoma, then moved to Northeast Texas where she has resided for over 30 years. Several of her short stories have been published in 'Angie's Diary'.
An avid league bowler, Patty is proud to maintain a 145 average on her ladies league. The league quickly turned into a book signing event the 1st day she timidly displayed her 1st novel. She sold a total of 20 books and in the same day bowled her highest series yet, a 521 with a high game of 197. Heady stuff indeed.
Patty is married to husband Ron, and has two grown sons and 11 grandchildren. She currently lives in Texas with her husband and her dog Cutter.
You can find out more about Patty on her website www.pattywiseman.com
Velvet Shoe Collection, Romantic Suspense, Historical Romance
Romantic Suspense
That One Moment
$0.99
(Available in eBook & paperback)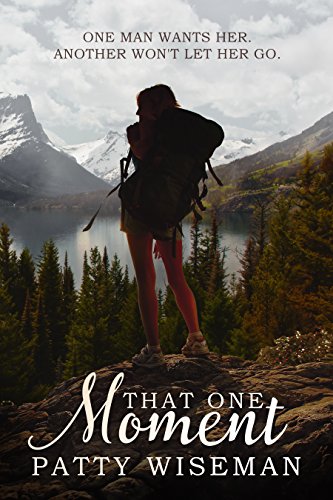 Ricki Sheridan travelled a long way to seek refuge at Wolf Den's Lodge high in the mountains after a devastating betrayal. Heartbroken, she signed up for a survivalist backpacking trip to live off the land and forget.
An injury on the first day puts her in the capable hands of the handsome trail boss, Kory Littleton. The attraction is instant, mutual, and terrifying. She trusted her emotions once and vowed never to make the same mistake again.
Kory's heart, trampled and bruised, is unprepared to ever love again, until his unexpected reaction to Ricki reveals some things are worth taking a chance on.
When evil finds its way back into Ricki's world, their fragile bond is tested, forcing them to face their greatest fear: can a wounded heart ever trust anew?
Betrayal. Desire. Revenge. Which one prevails?
Paranormal Romance
Somewhere Between
$0.99
(Available in eBook & paperback)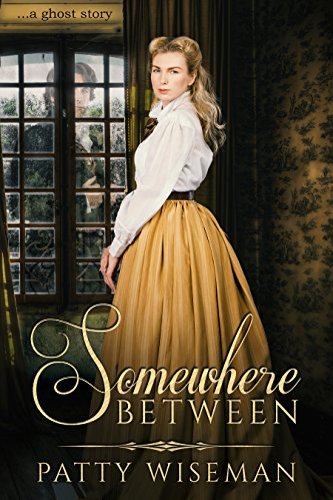 1856 Texas
Phebe Whiteside, a thirty-seven-year-old governess, finds new employment at Queens Court Acres, a stately mansion in South Texas.
She also finds a ghost.
The three-story mansion harbors the spirit of Edmund McAdams, the former owner of the estate. His murder was never solved.
Old mysteries are revealed, and Phebe begins a quest to bring Edmund's tortured spirit peace and reunite him with his lost love.
A Pandora's Box of secrets and lies are unleashed as she digs deeper into forbidden territory. Everyone has something to lose if the secrets come out. One will kill to see that doesn't happen.
Children's
Rescue At Wiseman's Pond
$6.99
(Available in eBook, hard cover, & paperback)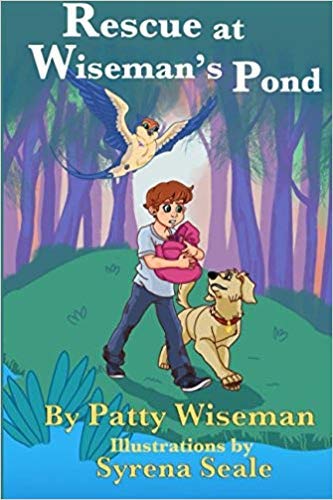 Rescue at Wiseman's Pond is a tale of a daring rescue by a little boy named Ronnie and his dog, Cutter. A heavy rain storm floods the pond by Ronnie's house and two baby foxes are stranded in the mud. Ronnie's friends work together to save the babies. Each character plays a part. Mrs. Barnswallow sounds the alarm. Cutter prods Ronnie to follow him. Fred the Turtle keeps watch by the pond. Working together they all help to save the babies. A kind fireman gives Ronnie advice on what to do next, which results in a big surprise. Beautiful illustrations and nimble rhymes help to tell the story of how teamwork saved the day.