Nathaniel Wyckoff writes both Historical and Young Adult/Middle Grade adventures that really invest the reader in the stories' stakes. You will find yourself enmeshed, your emotions engaged. I found myself loathe to put A Time for Vengeance down when chores called, much to the consternation of the barn gang. Then I read one of the so-called Middle Grade stories, and it was absolutely engaging and fun! You'll be glad to add Nathaniel Wyckoff to your 'follow list' of authors!
—D. L. Keur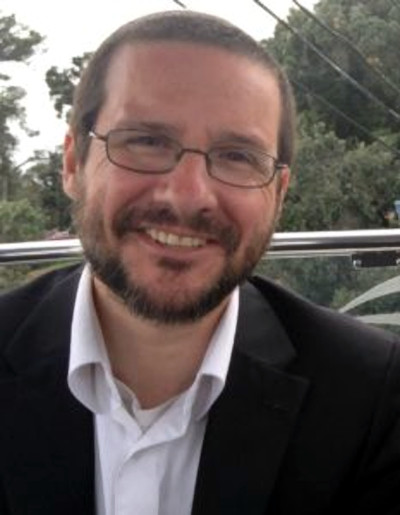 Nathaniel Wyckoff was born and raised in the beautiful San Fernando Valley of Southern California. From an early age, he was profoundly interested in reading, writing, telling, and listening to stories.
Though he works in a technical field, he counts storytelling among his favorite activities. Nathaniel's storytelling career took flight with the births of his children. His children enjoy all kinds of stories, but most of Nathaniel's stories for them involve zany adventures and confrontations with wacky bullies. Nathaniel's first novel, Yaakov the Pirate Hunter, was inspired by his son's request for a story about robots. It combines elements of science, adventure, and Nathaniel's beloved Jewish tradition. As the Peretz Family Adventures Series continues, Nathaniel's children continue to serve as a source of inspiration.
In addition to writing, he also enjoys studying his Jewish traditions, reading, playing the accordion and the piano for his family, playing games and sports with his children, and taking his family on hiking trips, daring explorations of winter snow, and other assorted adventures.
The Chronicles of Simon Mendez (Historical Adventure Thriller)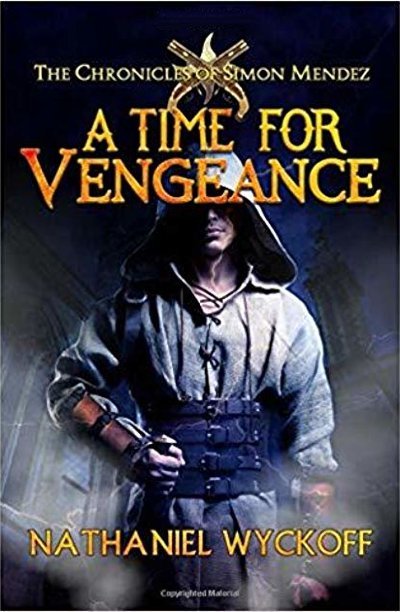 A Time for Vengeance (The Chronicles of Simon Mendez Book 1), Nov 15, 2018
$3.99
(Available in eBook & print)
Most people fear the Spanish Inquisition. He'll make the Inquisition fear him.
Hiding behind a veneer of Catholicism, the Mendez family secretly practices their Jewish faith. It's a dangerous way of life in 17th century Spain. Their worst fears are realized when, one late spring night, armed soldiers arrest Simon Mendez's father for "Judaizing" — teaching Jewish traditions to others.
Incensed by the arrest, Simon is determined to rescue his father before he's burned at the stake.
It won't be easy. The Mendezes' neighbors turn against them, and Simon and his family must flee their home to escape arrest. But they can't hide forever, and in order to save his father, Simon must risk everything.
He will need to strike back hard against the overwhelming power of the Inquisition. With his father's life on the line, there is no other choice.
The Inquisition had better start praying.
The Peretz Family Adventures (YA/Middle Grade Fiction)

Buy the Series $13.96