I've personally read everything she's published to date. Her work is not just good, it's VERY good. Her fans love her with good cause. Quick-witted, smart, with a dash of sassy, Laura radiates good humor, all graced with a grin. Her work, on the other hand, is serious business — solid and backed up by fact and research. No fake cops or criminals, these, her books take you into the real world of police detective work. But, then, you'd expect nothing less from a journalist who used to cover the crime beat for a major newspaper! — D. L. Keur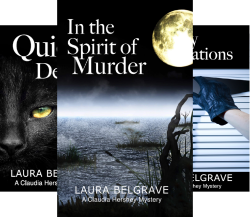 Author of the popular Claudia Hershey Mystery Series, Laura Belgrave is a journalism graduate of the University of South Florida and a long-time writer and editor whose career has taken her from an "on the beat" crime reporter to city editor of a major Florida daily, then on to the editorial side of the traditional book publishing. Laura struck out on her own when self-publishing began to come of age, and she hasn't looked back since.
Born in Cleveland, Ohio, Laura is married to a man she met when they both served in the U.S. Air Force and now calls South Florida 'home'. When she isn't working, she's drawn to anything that has to do with nature: birds, alligators, ducks . . . whatever she can observe and use to perfect her photography.
"A beguiling mystery from the dark side of the Deep South." — Patrick Lynch, author of Carriers and Omega.
"Credible and driven, Florida Homicide Detective Claudia Hershey is everything a crime solver should be." — Diane Capri, New York Times Bestselling Author
In the Spirit of Murder (Book #1, The Claudia Hershey Mystery Series)
$1.99
(Available in eBook & paperback)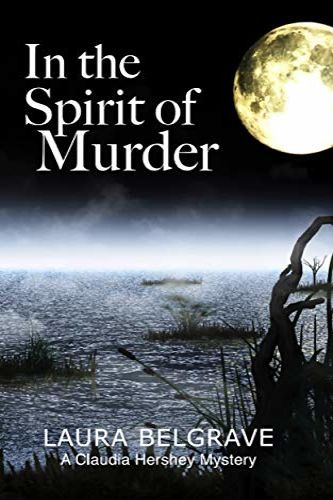 A dead psychic. Heroin filtering into the town's schools. A sullen ex-con with a beef of his own, and a legislator with secrets to protect. Not what homicide detective Claudia Hershey expected when she moved to Indian Run, a smudge on Florida's map. But there's no turning back when the killer makes things personal.
Quietly Dead (Book #2, The Claudia Hershey Mystery Series)
$3.99
(Available in eBook & paperback)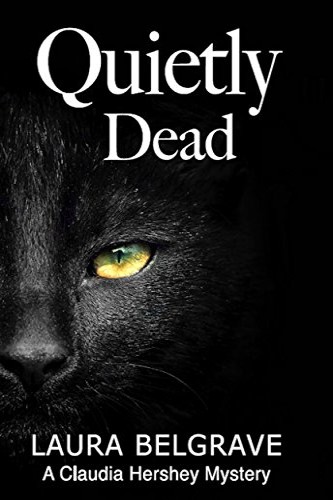 They look like tragic accidents: An old woman drowned in her tub. An old man drowned in a pond. But when Florida Detective Claudia Hershey looks beyond the evidence, someone looks back — someone who will stop at nothing to silence her from seeing what was there all along.
Deadly Associations (Book #3, The Claudia Hershey Mystery Series)
$3.99
(Available in eBook & paperback)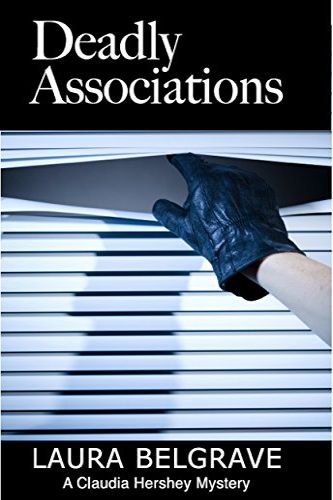 When a hostage situation in a gated community turns deadly, Detective Claudia Hershey is spun into an investigation where the only certainties are deceit and betrayal. Whether she can restore tranquility to the quiet Florida town and salvage her career depends on the community's newest residents–and who among them stays alive.
Halloween Jeopardy, a short story prequel to The Claudia Hershey Mystery Series
99¢
(Available in eBook & paperback)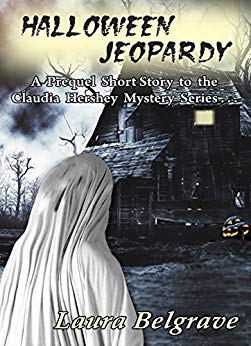 Prequel to "In the Spirit of Murder" (Book #1 in the Claudia Hershey Mystery Series): How does a 12-year-old awkward girl with an unexpected and chilling Halloween night grow into a top-drawer, decorated homicide detective? Find out in the prequel short story—a prelude to the Claudia Hershey Mystery Series.
---
---
---
READER REVIEWS
There are literally hundreds of reviews of Laura's mysteries. You can find them on GoodReads, on Amazon, on …everywhere. I do want to include one very special review where a reader took the time and made the effort to video his review. Enjoy! — D. L. Keur
Funny Money: Blame it on the Dog (NOT part of The Claudia Hershey Mystery Series)
$3.99
(Available in eBook & paperback)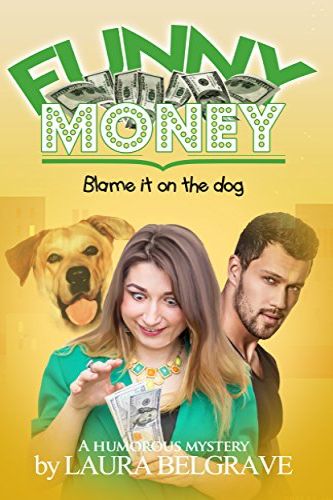 What would you do if you were walking your dog and he snapped his leash and ran into a thorny, vacant field? What if you gave chase and tripped over something jutting from the ground — an old, faded box stuffed with more than $200,000? Get ready for a rollicking, humorous adventure with Funny Money, a comic mystery by the author of the bestselling book In the Spirit of Murder, part of the Claudia Hershey Mystery Series. Would you turn all that money over to the authorities? Would you keep it? And if you did, what would you do if just by chance a burglar stole it from you? And then a priest got involved, not to mention a smarmy private eye?