Clayton C. Bye is a man who follows his own path— No. That's wrong. Clayton makes his own path. He even calls himself "The Contrary Canadian." I wouldn't call him contrary, at all, though. Unique, yes. Full of integrity, yes. Knows his own mind, yes.
He writes amazing, often disturbing, fiction. What I've always found …still find most valuable are his insights into human nature, insights that come through loud and clear in his stories, and those insights aren't always comfortable. You are forewarned. — D. L. Keur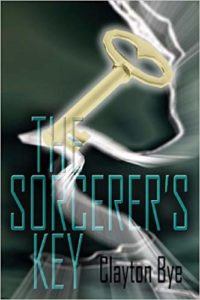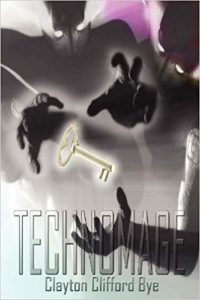 Clayton Bye is a writer, editor and publisher. The author of 9 books and a varied collection of short stories, poems, articles and hundreds of reviews, he has also published (under the imprint Chase Enterprises Publishing) 3 award winning anthologies of excellent short stories by some great talents from around the world.
Behind the Red Door
$5.95
(Available in eBook & paperback)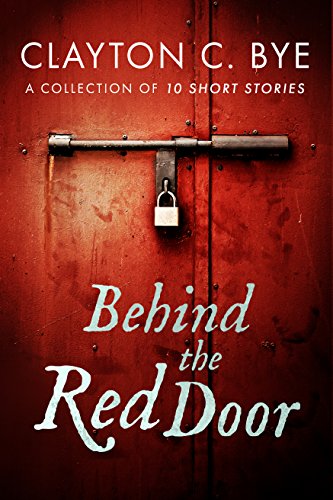 What will you find behind the red door?
Will it be humour? Or will it be horror? Will you find stories both modern and fictional or will you find the end of the world? Perhaps it will be all these things and more. Because if there is one thing you can say about author Clayton Clifford Bye it is that he loves to jump from one genre to the next. His writing is eclectic, his style as variable as his stories and the content is consistently 5 out of 5 stars. So, come …. walk with him through the red door into places you would never have imagined and that will give you reason to pause and think and feel. Come … Open the door.
What I Found in the Dark
$0.99
(Available in eBook & paperback)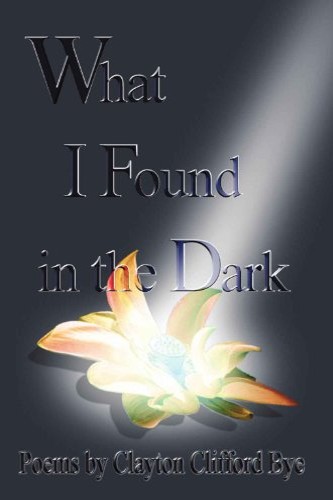 The mystery of the veil, of the dark curtain between this life and the next, between past and future or between mind and matter haunts all of us at one time or another. Yet… there is beauty in what we can't see and must imagine.
Like most people, I'm certain my life won't come down to What I Found In The Dark: there's too much light for that. Still… I peer through veils of the past and the future yet to be, and I take what glimpses come my way.
Share those glimpses with me. Some are sweet; some bitter; and some will hurt: my hope is you will find all interesting and instructive.
The Sorcerer's Key (From Earth To Eden Book 1)
$0.99
(Available in eBook & paperback)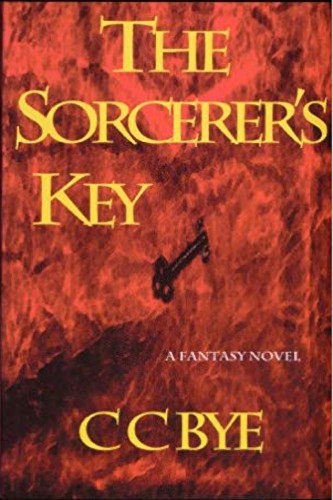 The Garden of Eden isn't what it used be.
Fallen gods have risen. Evil witches prowl the streets at high sun. Satan's acolyte has opened a door to Earth. Behind it all is tycoon and magicker Morgan Heist. He doesn't care about the repercussions. The time has come to risk everything for…
About the Sorcerer's Key
Jack Lightfoot has spent most of his life in hiding on Earth, so it's not surprising that his response to being confronted by a bounty hunter from Eden is anger and resentment. But no one could have predicted his decision to intervene in the twenty year fight between his father and Morgan Heist.
So begins a voyage of self-discovery destined to uncover a secret originating with Adam & Eve, one that jeopardizes Jack's freedom, risks the life of the girl he loves and may forever alter the existence of people on two worlds.
---
From the Cellophane Queen
Jack Lightfoot's parents were on the run from their homeworld of Eden. The nasty sorceror, Morgan, wanted what the Lightfoot family had: the ability to cross over into Earth to take advantage of the technology that Earth has, something that Eden does not.
When Morgan finds a way to send an assassin after the Lightfoot family to find the key to opening the door between worlds, Jack is thrown into a battle between sorcerors. Only problem is, Jack has lived on Earth his entire life and all the magic he knows is entirely theoretical.
With only the training his father has given him, Jack has to jump worlds and learn to use his magic … fast. Morgan is out to kill Jack for the key to move between worlds.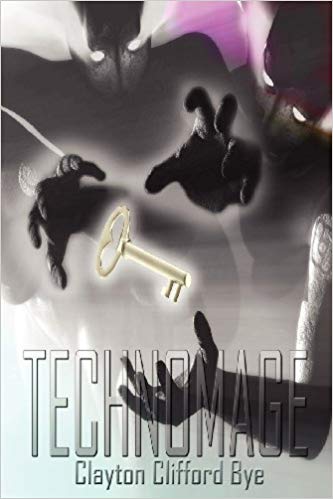 The Sorcerer's Key is a fast action tale of magic and action. It's fast moving from the first page onward. I knew I'd like this book from the beginning.
It's modern, rather than medieval, setting makes Jack a young man who might be the teenager down the street. Very modern Jack has to cope with the 19th C. non-technological, yet highly magical world of Eden.
Clayton Bye's writing is smooth and exciting. He keeps the reader on their toes, or at least propped up in bed reading into the wee hours.
I'd definitely recommend this book for all fantasy fans.
Technomage (FROM EARTH TO EDEN Book 2)
$0.99
(Available in eBook & paperback)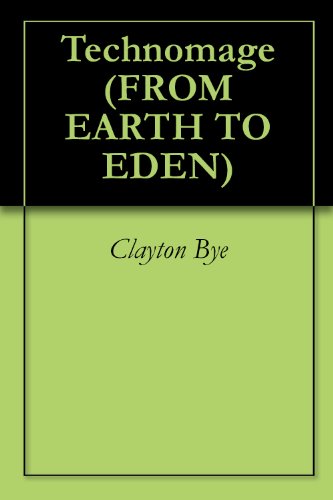 Technomage is author Clayton Bye's second installment of the dark fantasy FROM EARTH TO EDEN.
Pursued by a cyborg sorcerer and the devil himself, Jack Lightfoot is forced to give up all that is human in an effort to find a way to stop the destruction of both Earth and Eden.
An epic tale of war brimming with an assortment of unique individuals–Satan as a human, a teenage corporate genius who has solved the problem of long-distance space travel, a man who lives inside the internet, a native healer who is also of the cloth, even a resurrected serial killer, TechnoMage also delves into the nature of both God and man.
---
From the Cellophane Queen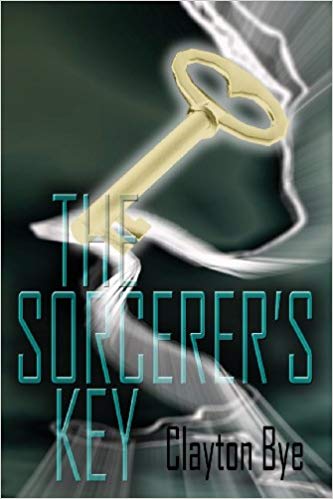 …A mage like no other, Jack Lightfoot can easily bridge the gap between Earth and Eden, the former a technological world, and the latter a world of magic. The mage who can combine the best of both is fairly unbeatable, however, Satan has been unbeatable for a long, long time, so Jack is not equipped for the initial assault that kills his entire family and destroys his human body.
He becomes the "ghost in the machine" by escaping into the Google global network. He hangs out for some years hiding from Satan and his technomage minions and trying to find somebody out in the world who can help him defeat the devil. A very tall order, indeed. The assistance comes in the form of two characters. Victoria, a child genius, grows up to provide all the technical assistance Jack needs to fight the devil. Brim, a preacher/shaman, is the spiritual powerhouse Jack requires.
With the help of these two, Jack can fight the very devil and, if not destroy him, can at least stop Satan's play to control both Earth and Eden.
The Speed of Dark
$5.95
(Available in eBook & paperback)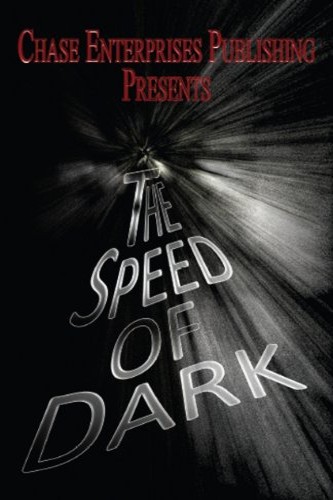 Edited by Clayton C. Bye and P.D.R. Lindsay, enjoy 27 strangely different and disturbing short horror stories by 19 talented authors from around the world. (Psychological Horror Anthology)