Brian D. Meeks started his indie writing career with a YA novel and a thriller. He followed this by starting a hard-boiled detective series following the gritty Henry Wood. From there, he branched out and wrote a humorous novel, Underwood, Scotch, and Wry, about a washed-up writer named Arthur Byrne. And, of course, that project naturally led Meeks to take up Arthur Byrne's identity as a pen name to treat his readers to the Magellan series of science fiction novels. More recently, Brian has been working on non-fiction books that instruct other writers on the art of mastering Amazon ads. — Richard Levesque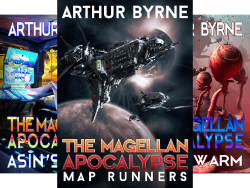 Brian D. Meeks is an author who writes under his name and the pen name Arthur Byrne. He discovered a knack for weaving tales quite by accident on Jan 2, 2010, and has been writing every day since. Becoming a novelist has changed his life. As of September, 2015, Brian has written and published eleven novels and one non-fiction title. His first novels were the books in the Henry Wood Detective series. After that, he wrote a thriller called A Touch to Die For and a YA titled Secret Doors: The Challenge. During this time he also maintained the blog that started it all, ExtremelyAverage.com.
One reader of the blog asked why he hadn't written anything more snarky, since there were often piles of snark in his blagh posts. Brian didn't have a good answer and so Arthur Byrne was born. Arthur Byrne started out as the protagonist in Brian's first satire, Underwood, Scotch, and Wry. He became a pen name with the release of Killing Hemingway and later wrote the first trilogy in a new science fiction series, The Magellan Apocalypse. Arthur also writes a lot of the snarky newsletters because Brian just can't be bothered with such things.
Brian lives in a small town in Iowa, plays tennis and golf, and loves gathering data about his books. He's a data junkie. He is also a huge fan of guinea pigs.
Henry Wood Detective Series, Mystery/Crime/Noir

Buy the Series $21.96
Writing as Arthur Byrne
The Magellan Apocalypse:
Map Runners (Book 1)
$4.99
(Available in eBook & paperback)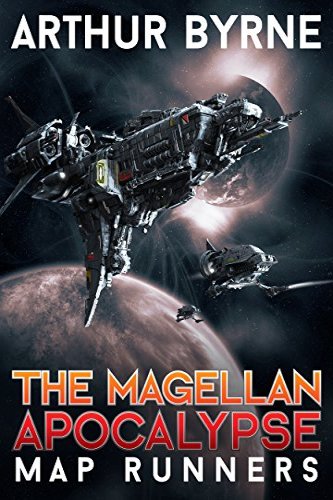 Why did he live when all his friends had died? Survival for Nash was more than fighting aliens. It was a battle against the guilt. For ten years he had been a map runner, trying to figure out which parts of their little corner of the ship were safe. He wasn't sure it was worth it. Could he fine a reason to hope?
Deep in the ship, hiding in the lower level of a ruined nightclub, she lived. Sasha never wavered. Survival wasn't a choice, it was the only option. And ten years had taught her how to get an edge. But who was rumbling around upstairs?
She planned to find out.
In this world contained within the colonist class ship Magellan, the post-apocalyptic dangers are real. The human survivors fight to live. The stranded aliens have marked their territory and look for more. And everyone wants to know one thing…Can the Magellan be resurrected?
You'll love this post-apocalyptic space opera, because the adventure is massive, the struggle is real, and there is just the right amount of snarky humor.
The Magellan Apocalypse:
Asin's Hope (Book 2)
$4.99
(Available in eBook & paperback)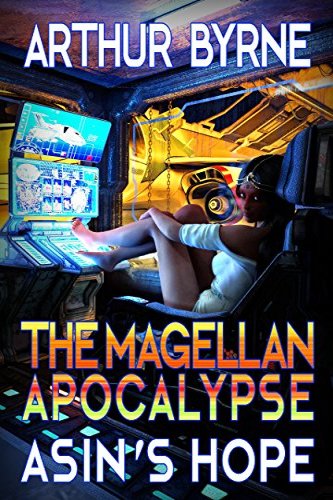 It was Asin's birthday the day the Navereen attacked The Magellan.
Book II follows her story and the adventures of Cargo Bay 37's residents as they try to plan for a future aboard the crippled Colonist Class ship.
The Magellan Apocalypse:
Red Swarm (Book 3)
$4.99
(Available in eBook & paperback)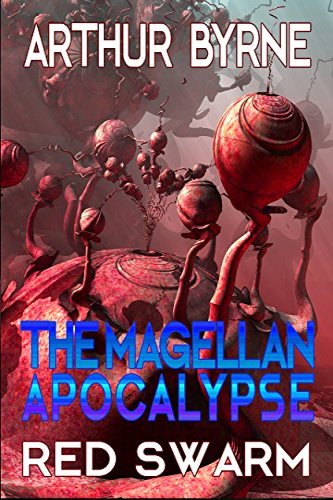 Nash and his friends from Cargo Bay 37 struggle against the swarm of alien insects in the third book of the series.
He has a plan and all he has to do is get to his secret stash of weapons…but even the simplest of plans can go horribly awry.
Killing Hemingway: (A coming-of-age novel about life, decisions, love, & genius.)
$4.99
(Available in eBook & paperback)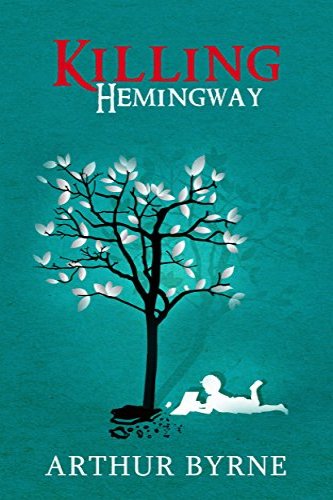 Praise for Killing Hemingway:
"A fun, sweet, light read. Enjoyed it." -G
"This is one of the most enjoyable books I've read." -Amazon Customer
"It's charming and fun while directly addressing my loathing of Hemingway." – F
Everyone Should Have a Friend
Teddy Alexander is about to have a bad day that changes his life. A snarky comment, a trip to the principal's office, and bit of misbehaving has his teacher calling for his expulsion.
The principal has other ideas.
Although learning is his favorite thing to do, and Teddy is good at it, what he really wants is a friend.
Teddy is an endearing boy genius who is frustrated by the lack of challenge in his schoolwork and needs more intellectual stimulation. His adoring parents try to keep up with his hungry appetite for knowledge, which isn't easy. With a few key allies, Teddy is fast-tracked through the academic world, but there is no fast track for growing up. Even a genius needs to fit in, make friends, and fall in love. Finding out that the world is not a fair place is something we all must learn the hard way.
Experience the world of growing up through the eyes of Teddy. It's like a bedtime story for adults.
Beautiful Gears by Arthur Byrne and Winifred Grave
$4.99
(Available in eBook & paperback)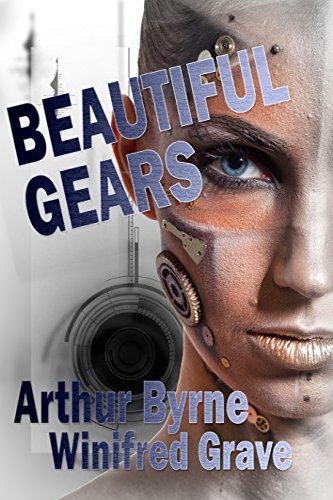 The future is female.
In 2272, a secret, a lost empire, and an ancient artifact, change everything.
Alexandra is a financial genius. She's about to close the largest IPO in human history. She will finally become the top deal maker at her firm, but will any of that matter when she finds out the truth of who she is?
Jacques is the wealthiest person on Earth. He wants more.
Klar is the most powerful woman in the galaxy. She wants the artifact.
There is no greater intrigue than truth revealed. For Alex, learning her own history will send her spinning out of control.
But she is the key.
Will she even realize it before earth is destroyed in the ultimate power struggle?
If you enjoyed The Magellan Apocalypse trilogy, this pre-prequel, will shed some light on the spark that changed the course of history.
Other Novels and Books by Brian Meeks
Underwood, Scotch, and Wry
(Humor)
$4.99
(Available in eBook & paperback)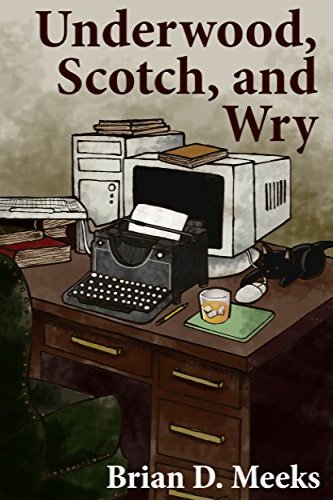 Praise for Underwood, Scotch, and Wry:
"Absolutely fabulous wit and dialogue." — M.W.
"Thoroughly enjoyed this book. Being a former "non-computer nerd" there was much to make me laugh! I may even try Twitter now! — Debbie J. W.
"With a salute to social media, the author presents a lovable scoundrel who entertains one page after page. Nicely done." —H. R.
Not Every Hero is Heroic. Arthur Byrne is a lot of things…bitter, ambivalent, angst ridden, snarky, and more than anything …he's a writer who can't write anymore. So, naturally, he became a professor. A life in academia has allowed Arthur to hone his drinking skills, spend time with age-inappropriate teaching assistants, and avoid the demons that silenced his Underwood many years before. He might describe himself as an anti-hero, if he weren't so against the term.
Underwood, Scotch, and Wry, is a satirical look at social media and modern technology through the eyes of a Luddite college professor whose days at Beckerston College are numbered. The Dean wants him gone. The President wants him gone. Arthur wants to be left alone. Can a group of Teaching Assistants led by Wen Hu, a twenty-eight year old suffering from unbridled optimism, save Arthur from dismissal …and himself?
Pick up this page turner today!
Underwood, Scotch, and Cry
(Humor)
$4.99
(Available in eBook & paperback)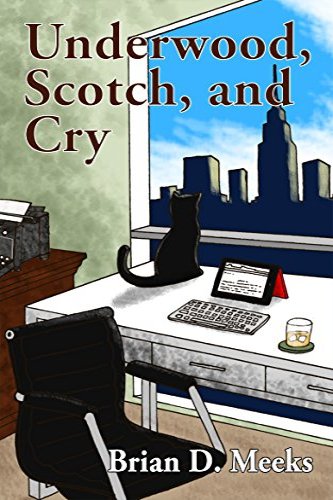 Arthur has been dumped by his girlfriend and his publisher. Now, faced with an ill-advised wager for one million dollars against his much more successful nemesis. Arthur has to come to grips with the fact that he's completely screwed.
In this sequel to the social media satire, Underwood, Scotch, and Wry, Arthur finds that his snarky attitude isn't going to help get him out of trouble. He needs to delve into the murky world of self-publishing to learn about the areas of the book business he has mocked relentlessly for decades. Or he may just give up and drink.
Katarina is a successful romance author who seems immune to Arthur's charms …mostly. Can she save him from himself?
Give it a read because everyone enjoys a chuckle.
A Touch To Die For:
A Thriller
$4.99
(Available in eBook & paperback)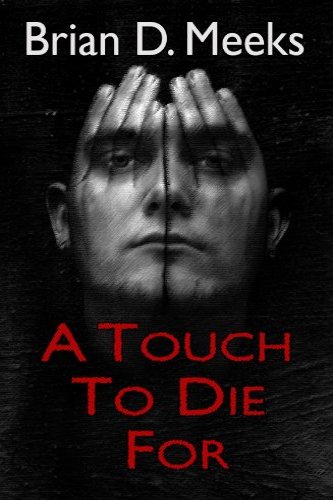 She looked beautiful at dinner.
He had longed for her.
Someone was watching …filled with rage.
In a hotel, with the sheets still warm, he looked at her. It seemed like a lifetime of desire that had only led to friendship…until last night. Now, he had to clear his head. Could he avoid screwing up? Getting past the "friend zone" was one thing, but what he really wanted was love.
He told her he had to leave. But he would be back. She seemed pleased at the thought.
Mitch left for the airport. He had never been happier. Years of distant longing faded into joy. Nothing could ruin it for him, he thought. He was wrong.
Paul carried with him the pain of a single slight in college. It fueled him and the hatred drove his success. Now, a billionaire, he had almost put the memory behind him…until he saw them. In an instant, he had the perfect plan…but how does one become a serial killer and pin it on another?
He would need to be careful. It would take planning. Could he ruin Mitch's life in the most horrible way possible and walk away?
You'll love this thriller because it's a game of cat and mouse.
Secret Doors: The Challenge
(Young Adult Fantasy)



$4.99
(Available in eBook & paperback)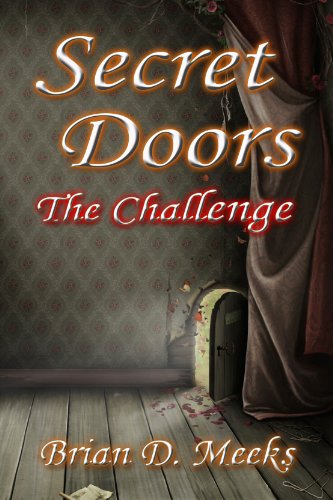 "Secret Doors is more than just an adventure, it's about the process of growing up as well, of getting the courage to go through all types of perils. Great read!"
"I'm not normally a fan of young adult books (unless it is rereads of books/series I enjoyed when I was younger) but this book captivated me enough that I read it in one day."
"Giant Guinea Pigs. That talk. It's an interesting bit of absurdity that's injected into the fun logic of this world."
What if a girl who lost everything met a boy who had nothing? How might it change their lives?
For Abby and Stevie it's the start of their Thanksgiving break. Abby's foster family has left her behind, locked in their home with nothing but TV dinners and the walls for company. She has a plan, though, and a friend in Stevie that will make the weekend an adventure. There's more in store than she could possibly imagine.
Life can be challenging, especially when you're twelve. For Abby and Stevie, the true challenge waits behind a tiny door at the back of Mr. Kim's store. When Stevie tries their secret knock (as a joke, because the door is only big enough for a mouse), they are magically taken to a strange place where a room full of kids await selection.
The Challenge, which has taken place all over the world, every year for the last thousand, is for a special group of children. It's a test of team work, cleverness, and willingness to trust. For Abby, Stevie and their new friends, it is much more because there are those behind the scenes who are not playing fair.
It will be a grand adventure that, if they survive, will change their lives forever.
Two Decades and Counting: The Wins, The Streak, The Hawkeyes Thru the Eyes of Roy Marble by Brian D. Meeks, Meghan Ward (Editor)
$9.99
(Available in eBook & paperback)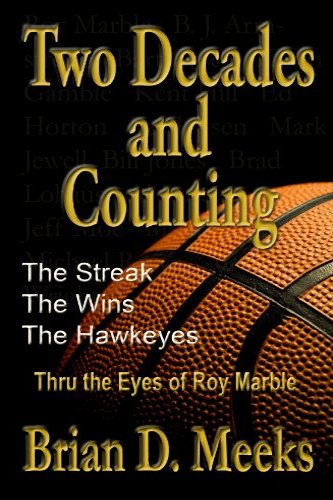 The expectations were high, and the results were record breaking.
Before the 1986—87 season began, the pre-season AP poll had the Iowa Hawkeyes ranked tenth. Iowa fans suspected it might be low as they had Roy Marble, whom Sports Illustrated had compared to another number 23, Michael Jordan.
The streak began at the Great Alaska Shootout and continued until they had won more consecutive games than any team in Iowa men's basketball history. This is the story of that season, the players, the coaches, and what it was like to cheer for that very special team.